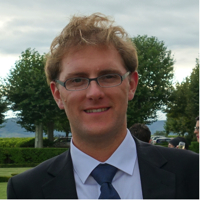 Sebastian is a computational and systems biologist. He holds a PhD in computational biology from the University of Cambridge, and completed postdoctoral research at Stanford University prior to starting his research group at the Université de Montréal. Sebastian is the Canada Research Chair in Computational Systems Biology.
Current students
Musa Oezboyaci, Postdoctoral Fellow
ABM Shamim UL Hasan, Postdoctoral Fellow
Pedro Do Couto Bordignon, Graduate Student
Louis Gendron, Graduate Student
Nazli Kocatug, Graduate Student
Amruta Sahoo, Graduate Student
Savandara Besse, Graduate Student
Former students
Yasmine Draceni, Graduate Student
Open positions
We are actively recruiting at all levels to expand the lab! Find out more about current opportunities
here
.